2020 Ken and Barbie NOR Posted!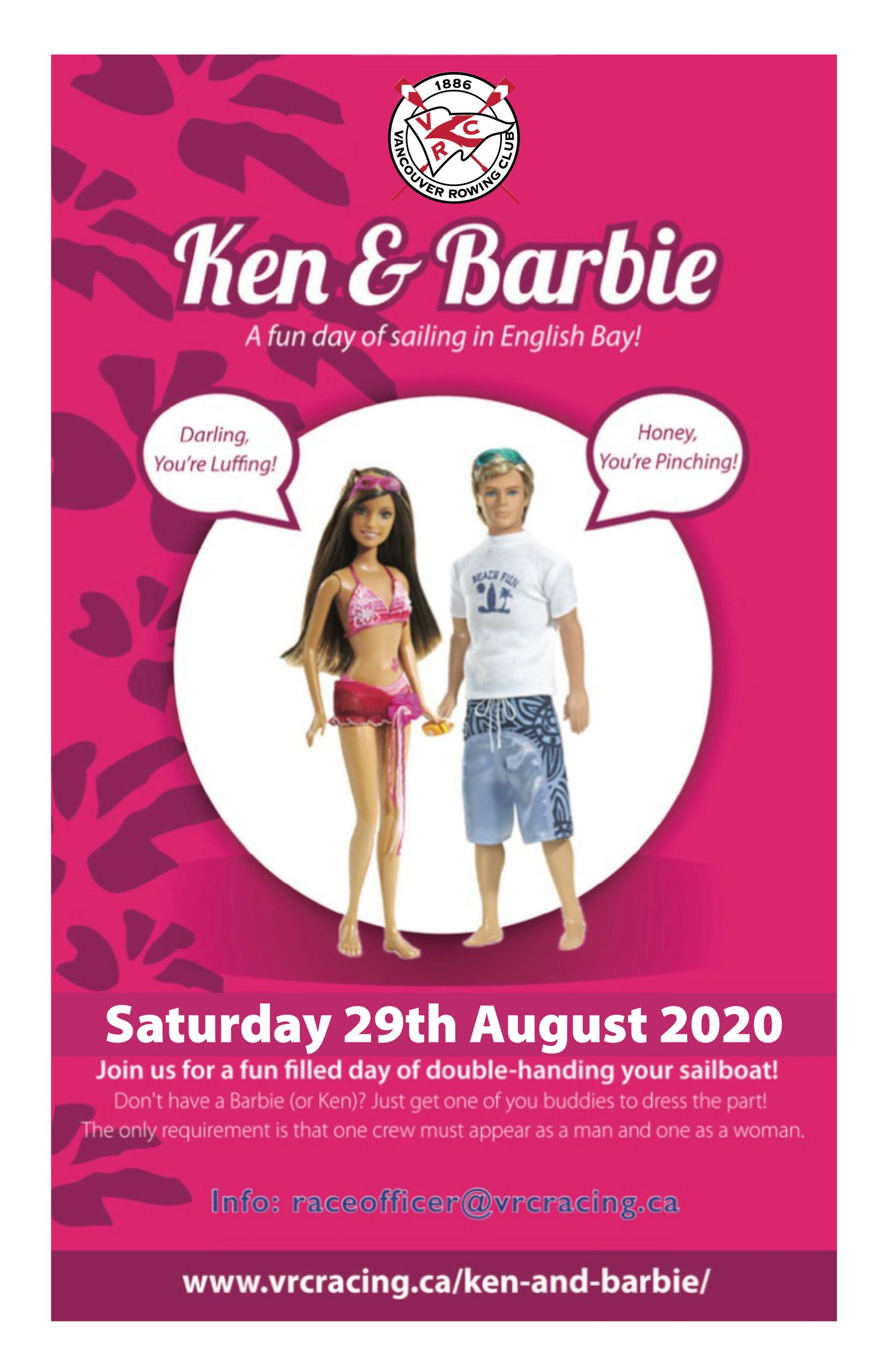 The 2020 Ken and Barbie race takes place on Saturday August 29th in and around English Bay.
Due to COVID-19, we are changing the format this year to a pursuit-style event to promote distance between boats at the start.
The NOR and registration are available at vrcracing.ca/ken-and-barbie/.
The SIs will be posted Thursday August 27th.
See you there!