VRC Remembrance Day Pursuit Race
Vancouver Rowing Club
VRC Remembrance Day Pursuit Race
Saturday, November 11th, 2023
Two Minutes of Silence: 1100 hours
Scheduled Warning Signal: 1105 hours
---
The NOR will be published in October 2023.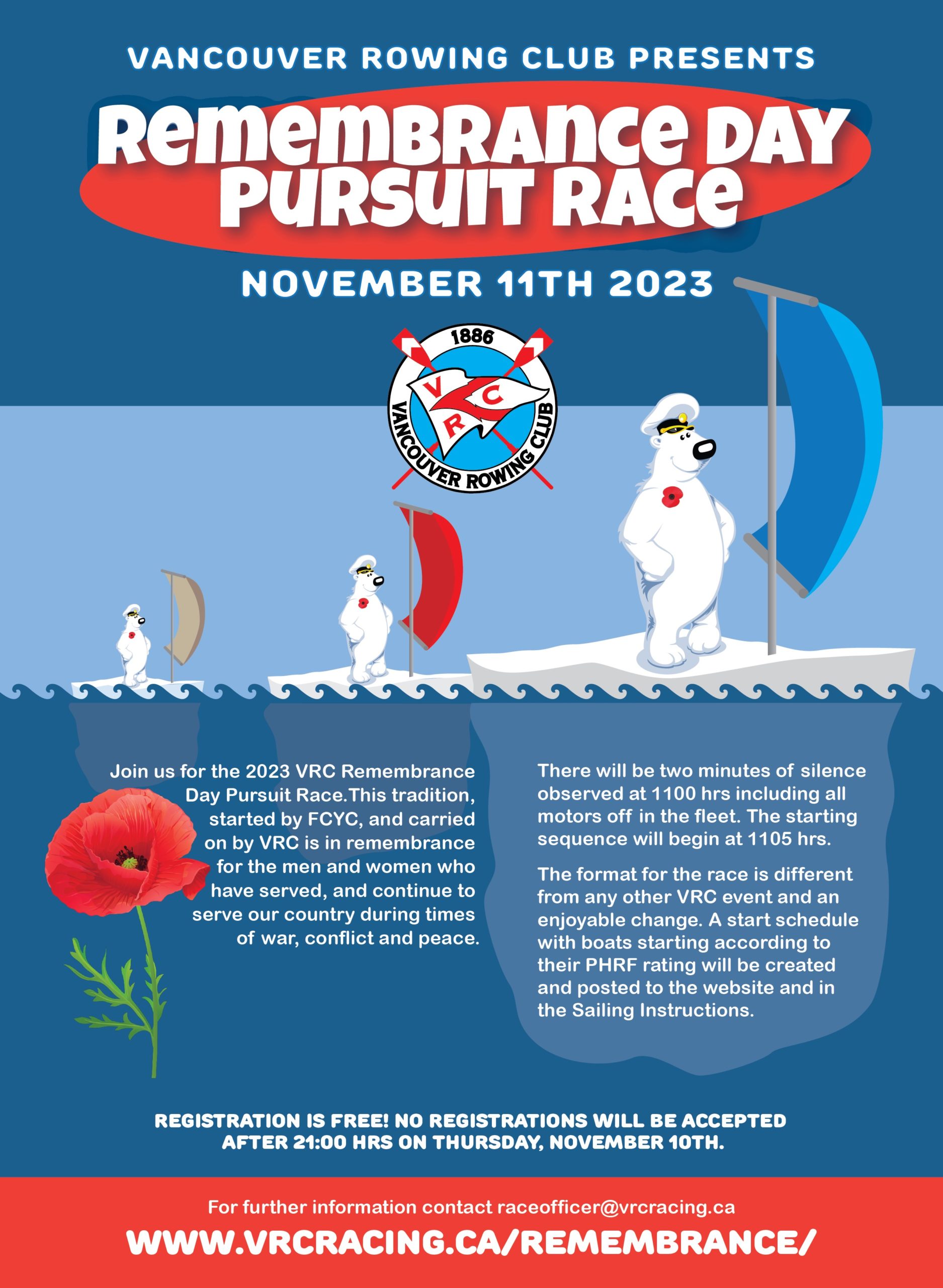 Join us for the 2023 VRC Remembrance Day Pursuit Race.  This tradition, started by FCYC, and carried on by VRC is in remembrance for the men and women who have served, and continue to serve our country during times of war, conflict and peace.
There will be two minutes of silence observed at 1100 hrs including all motors off in the fleet.  The starting sequence will begin at 1105 hrs  The format for the race is different from any other VRC event and an enjoyable change.  A start schedule with boats starting according to their PHRF rating will be created and posted to the website and in the Sailing Instructions.  Slower boats will start first, with the faster boats starting later.  Potentially the entire fleet could end up finishing together at the same time.
All boats with an affiliation to a Sail Canada member club, proof of insurance and meeting all other requirements in the Notice of Race, are invited to participate.  Boats without a valid PHRF certificate may ask for a "club rating" from the race officer.
---
2022 Results –
2020 Results –
2019 Results –
---
For further information contact the Racing Officer:
racing@vancouverrowingclub.ca