Welcome Aboard Navis!
The VRC Race Committee is excited to announce Navis Marine Insurance Brokers as the newest sponsor for the VRC Polar Bear Series!
Navis is a Specialty Insurance Brokerage dedicated to providing  protection and insurance coverage for the unique needs of marine related clientele.  With over 20 years of experience, Navis takes pride in offering their clients a unique Yacht Insurance policy that helps them protect their assets.  Their brokers have relevant experience that applies to the safeguarding of you and your boat.
In addition to their professional experience, they offer their clients personal and intimate knowledge of the industry including: experience aboard commercial vessels, race management, marine search and rescue, extensive experience with pleasure craft and recreational boating.  Being personally involved in sailing, marine activity and boating gives Navis a critical edge in understanding the needs of their clients.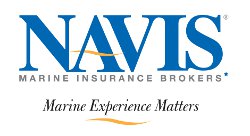 Special programs for Yacht Club members
Local claims service available 24/7
All Risk Coverage, very few exclusions
No depreciation on any claims
Call Navis today for a quote at 604-922-8935
or visit their website at www.navismarine.ca