Ken & Barbie 2014 Registration Open!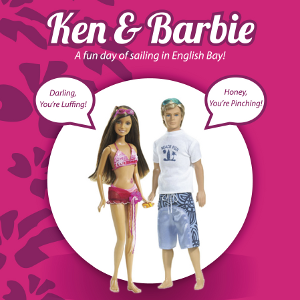 That's right, registration is now open for the annual VRC Ken & Barbie race on August 24th, 2014.
This race is always a lot of fun, with a mixture of cruising boats and regular racers. All you need is two crew, one that "looks like" a Ken and the other "looks like" a Barbie. Costumes are not required but encouraged. Registration is only $15.
More information can be found here.