Granville Island Boatyard returns!
We are very pleased to announce the Granville Island Boatyard is returning to sponsor the 2014/15 Polar Bear Series!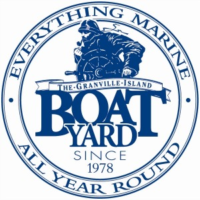 Clean bottoms make for faster boats – so in support of Vancouver Rowing Club's iconic Polar Bear Series, Granville Island Boatyard is pleased to offer every registered competitor a free power wash with each of two "quick lifts" (max. 1 hour in the slings) during the series
We are also pleased to donate three complimentary "quick lifts" gift cards.
We wish all the competitors good luck in the regatta we look forward to contributing to everyone's enjoyment of the series.
To schedule a lift, please call Trevor Smith at: 604-685-6924 or Click Here